Synthetic Quartz Wafers for HF Interposers
AGC's AQ synthetic fused quartz is specially suited for high frequency wafer level packaging and stand alone substrates from RF to Millimeter wave applications (up to terahertz). The extremely low loss and low dielectric of AGC's AQ synthetic fused quartz – allows the RF designer – for the first time to design circuits with never-before-seen performance.
AGC's AQ synthetic fused quartz was developed to enable hermetic packaging for Microwave Integrated Circuits (MIC's), hybrids, and microwave assemblies. These types of devices, when exposed to wide ranges of temperature and humidity, have stable dielectric constant and losses.
Because AGC's AQ synthetic fused quartz – RF properties (tangent loss and dielectric constant) – are equal in all directions, unique designs and formats never before seen in the Microwave Industry can be manufactured and packaged.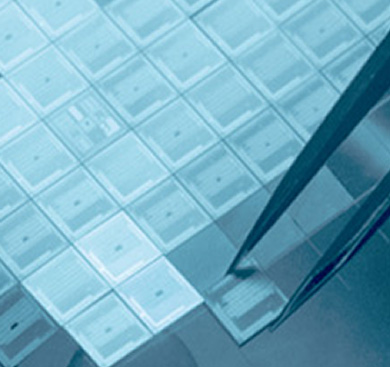 Extreme low loss for "never before seen" high frequency performance
Ultra polished surfaces that virtually eliminates skin effects experience at ultra high frequencies.
ZERO moisture absorption, no outgassing and hermetic
Thermally and mechanically stable up to 1000°C
Wide range of thicknesses available to accommodate all design features
> 99% optical transmisivity down to 200nm for Multi Mode Optical, Digital and RF applications in a single substrate
Non-crystalline structure results in no resonation with applied voltages
Impervious to fluxes or any chemical used in typical manufacturing process.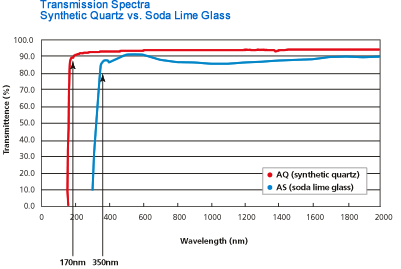 Contact us to Request Product Literature and More Information