EN-A1 Glass for LOAC and Micro Nano Sensors
AGC's EN-A1 and AQ grade quartz are the industry's preferred glass materials for Lab on a Chip (LOAC), DNA Micro Reactors, Micro Nano Sensors and handheld diagnostic devices.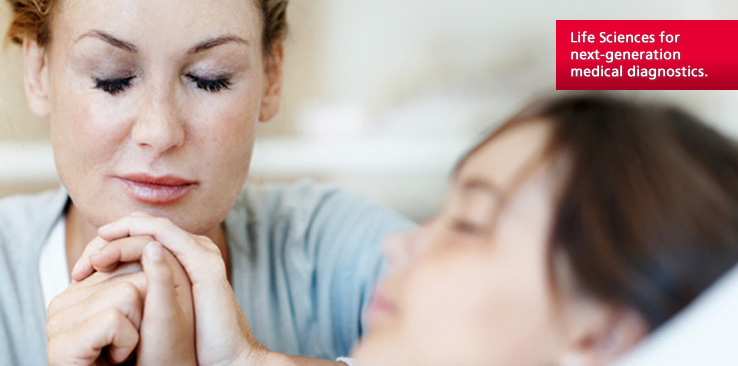 EN-A1 is a very low cost substrate useful for high volume applications where S/N is not as critical. EN-A1 has lowest-in-class fluorescing emission properties making it the premier choice for 570nm and 670nm bio markers for DNA gene sequencing and expression. EN-A1 is also sodium-free, allowing it to work well with most chemistries and not interfere with detections or premature polymerization.
Standard thicknesses of 0.3, 0.5, 0.7mm.
Standard polish of <1nm RA. Ra of 5Å to <2Å available for special applications.
A variety of metallic coatings available
Pre-drilled vias from 70µm – 30µ available with or without Copper filling
Wafer sizes available up to 300mm
Panels available to increase yields and lower manufacturing costs
Lower fluorescing emission properties than most standard glass
Sodium-free
AQ Quartz is the best-in-class surface for Reactor Micro Arrays and Sequencing where high performance is required. AQ Quartz has no detectible fluorescing emission making it the ultimate substrate for biological markers with outstanding transparency and very low and controllable surface roughness.
Ultimate substrate for biological markers
No detectible fluourescing emission in priority frequency range for bio markers CY3 and CY5
Transparent down to 190nm
Low and controllable surface roughness
Very low electrical loss and best-in-class RF values for low power consuming sensors
Wafer sizes available up to 300mm
A variety of metallic coatings available
Pre-drilled vias from 70µm – 30µm available with or without Copper filling
Contact us to Request Product Literature and More Information