AGC offers the most advanced materials for photomask substrates available today. Outstanding features include low thermal expansion, high purity, high optical transmission at deep ultraviolet wavelengths, and high chemical durability.
Grades:
AQ
Photomask substrates for i-line and KrF excimer lasers lithography
QC-i
Photomask substrates for ArF excimer laser lithography

193nm Internal transmittance: > 99.7%/cm
Resistance to ArF laser irradiation: No damage caused by 0.12mJ/cm2/pulse at 2000Hz, 5×109 pulse. Low birefringence: <1nm/cm @ 193nm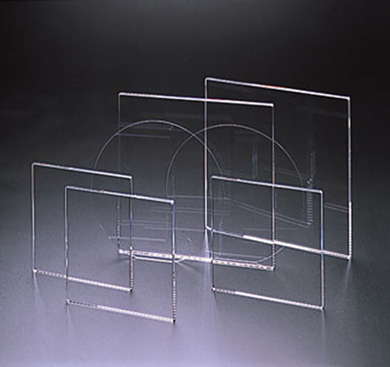 <100nm for each side.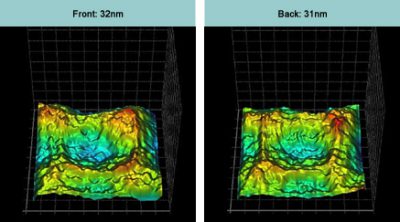 Low defect counts.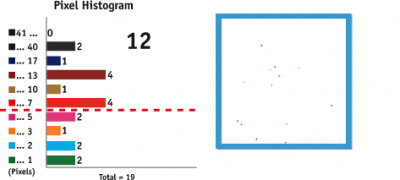 AQ
Chemical Constitution
SiO2
wt (%)
100
Thermal Properties
CTE
Softening Point
Annealing Point
Strain Point
ppm/K (50-200°C)
°C
°C
°C
0.6
1,600
1,120
1,060
Optical Properties
Refracive Index
nD
1.46
Chemical Properties
Acid Resistance
Alkali Resistance
mg/cm2
mg/cm2
0.000
0.032
Mechanical Properties
Density
Young's Modulus
Knoop Micro Hardness
g/cm3
GPa
kg/mm2
2.20
74
540
Electrical Properties
Bulk Resistive
Dielectric Constant
log (Ω•cm) at 200°C
at 1MH,R.T.
12.5
4.0
Typical data, not guaranteed
Contact us to Request Product Literature and More Information